<![CDATA[
By: Andrea Lausell
Trump's government shutdown (more like his toddler temper tantrum) has lasted thirty-three days.
Out of work federal employees, many of whom are still unselfishly doing their jobs WITHOUT pay, are having to figure out how to pay rent, bills, and food and just live their lives. Commerce Secretary Wilbur Ross even suggested that these out of work employees should take out loans to get by. Let them eat cake, much?
The House of Representatives have passed a bill to reopen the government ten times now, but Mitch McConnell won't take the bill up for a vote. This even prompted a search of the Senate by incoming freshman congress women promoting the hashtag, #WheresMitch.
Why are they basically holding federal employees hostage for this wall?
Trump claims we need more security at the border, but data, including immigration declining for over 10 years has come out saying otherwise and supports the claim that the border is the safest it's ever been
People are hurting, frustrated, and scared for their futures. Even Cardi B is scared saying "Our country is in a hell hole right now, all for a f**king wall."
Many national organizations including, MoveOn, SEIU, MomsRising, and United We Dream, are planning actions to help pressure Mitch McConnell and President Trump to come to their senses and finally reopen the government. Hundreds of thousands of workers can't afford to pay rent, feed their families, or go to the doctor so this shutdown needs to end with no strings attached.
While we wait for Trump to end this shutdown, let's look at 5 ways we could be using this money for our country instead of "funding" this ridiculous wall.
FUNDING THE HEALTHCARE WE DESERVE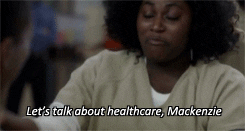 5 billion dollars are being wasted on this wall, when we could be using it to give 1.4 million people in our country effective, quality healthcare insurance. Most Americans agree that they'd rather have money spent on making sure they can see a doctor and you know, not die than having a wall protect them from some made up "crisis".
2) GIVE OUR KIDS A GOOD EDUCATION FOR THEIR FUTURE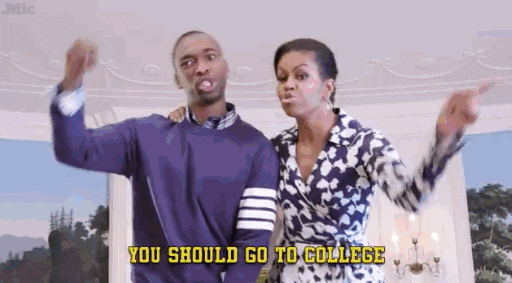 With all this money, shouldn't we invest in our future…the children of this country? We could be increasing federal aid to public K-12 schools by 30% and Rep. Alexandria Ocasio-Cortez of New York agrees that this would be a smarter and more beneficial way to be spending our country's money.
3) TURN ON HEAT FOR OUR LOW INCOME RESIDENTS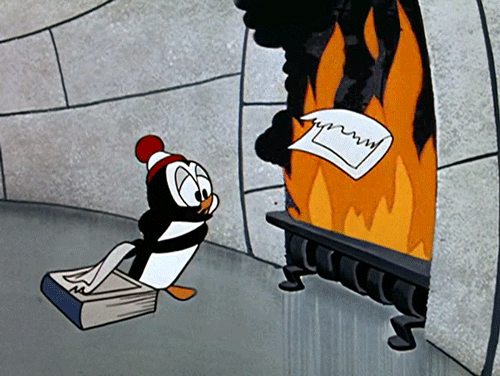 Low-income households are in need of support to keep their families cool during hot summers and warm during cold winters, especially with the effects of climate change making this need even greater. Programs like The Low Income Home Energy Assistance Program (LIHEAP) are there to help these households but their funding was short $3.4 billion in 2017 and that $5 billion that would be used for the wall would do wonders for this program helping those in need in our country.
4) FINALLY GIVE THE PEOPLE OF FLINT SOME F**KING CLEAN WATER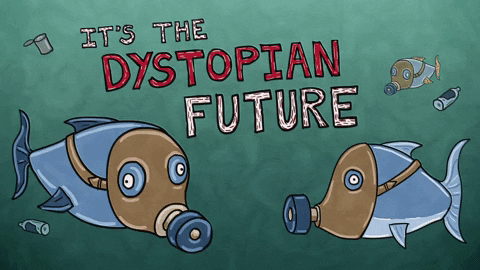 It's been four freaking years since the Flint Water Crisis and they still don't have clean, safe drinking water. Flint, Michigan is still using bottled water for almost everything and activists from the area and around the country have been criticizing Trump and the wall saying that that money could be going to an ACTUAL crisis. The hashtag #NoWaterNoWall has been going around in support of using the wall funds to save Flint.
5) GIVING US BETTER MENTAL HEALTH SERVICES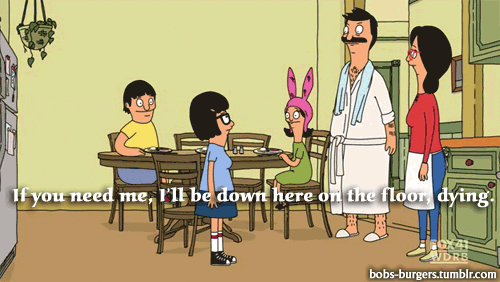 If you haven't noticed, the United States has been suffering in terms of mental health care and our suicide rates have been on the rise. People living in the US have been begging for better mental health resources that are affordable and actually help the people seeking them out. In 2017, the Substance Abuse and Mental Health Services Administration (SAMHSA) was only given $4.1 billion in funds but that extra $5 billion could do wonders for our people living here and will keep them alive if we cared for their mental health.
This government shutdown is doing more damage and no where near doing anything good for country.
All for a wall we don't need. There are better ways to spend our money that can help everyone living here and it's time we start investing in the people here. Don't know how to help? You can start by joining the conversation online and using the hashtag #EndTheShutdown. Click here for other ways to help federal workers impacted by this shutdown.
And look to Twitter/Facebook for community events going on around you to help end the madness.
]]>